Summer Field Trips
Experience educational summertime activities in an exciting way - the Frazier Museum offers guided programs on fun, historical themes every summer for rising K through 8th graders. Bring your YMCA, church or day care group to take advantage of a hands-on learning experience that will be the hit of the summer!
Learn more about options or reserve a date by calling (502)753-5664 or click here to fill out our Summer Field trip Inquiry Form (please use this form for live performances at your site)
"Our students were exposed to history in a way they had never seen before…. Many of the students told me the Frazier Museum was their favorite trip of the summer."
- McFerran Family Resource Center, Summer Coordinator

"The children loved how interactive that it was. They wanted to "pretend" play about Lewis and Clark the rest of the week!"
–Primrose Daycare, Teacher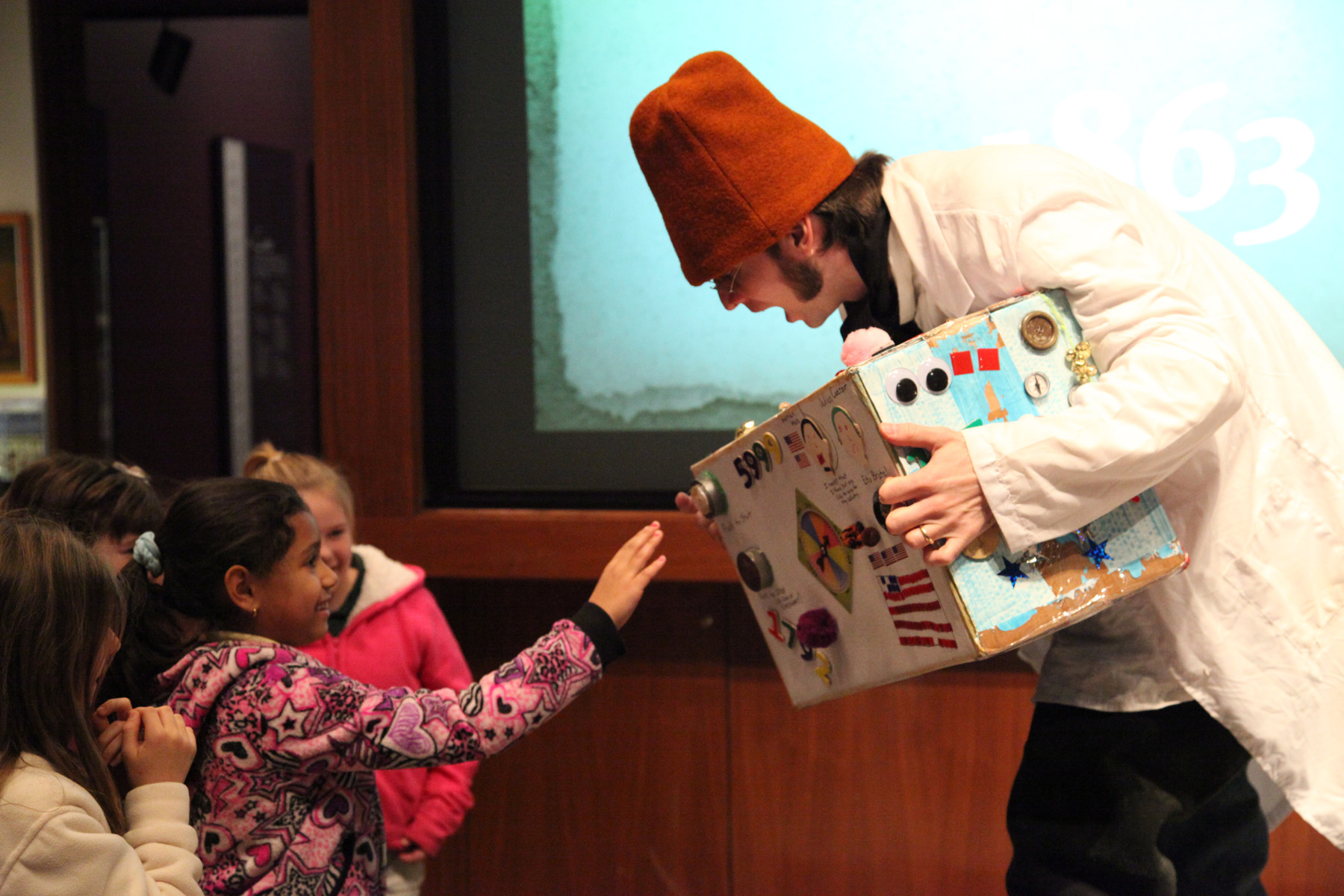 Time Travelers
2.5 hours without lunch / 3 hours with rental of lunch space
minimum 15 / maximum 100 students
$7.00 per student (add $0.50 per student for lunch room rental)
Here is a summer vacation your campers won't soon forget! Through a series of Time Traveler challenges in the museum galleries, students will travel through time and across continents to uncover secrets of the Samurai of ancient Japan and the castles of medieval Europe. They'll peek into the lives of Apache warrior Geronimo, President Teddy Roosevelt and samurai from 16th-century Japan! As "Time Travelers in Training", students will not only complete mission tasks in the galleries, but during the hands-on class session and a live performance.
The Lewis and Clark Experience
K-8th grades
Group Size: Min. 15 / Max. 100
Cost: $7 per child or $7.50 per child with lunch room
Length: 2 ½ hours / 3 hours with lunch
Get ready for an adventure! Frazier's immersive exhibit, The Lewis and Clark Experience re-traces the amazing journey of the Corps of Discovery, as they sailed, slogged, and tromped their way west across America during the early 1800s. You'll travel along with Lewis and Clark, interacting with the people, places, and animals they "discovered" before enjoying a selection of expedition-themed crafts and activities in the hands-on class session. And the fun is not over yet – finish up the day with a live show performed by one of our very own Frazier actors.
Live Performances at Your Site
Approximately 45 minutes in length including Q & A
Recommended audience of 100 students or fewer
Pricing Structure:
1 – 35 miles $200 / $150 to add a second show (same day)
36 – 60 miles $300 / $150 to add a second show (same day)
61 – 90 miles $400 / $150 to add a second show (same day)
If you are ready to book a live performance at your site, please fill out this form.
The Adventures of Pecos Bill: The tall tale of cowboy hero Pecos Bill comes to life with puppetry and audience interaction.
Day in the Life of a Cowboy: Discover what life was like for cowboys in the American West during this engaging and interactive performance.
Arming the Samurai: How would a Japanese samurai of the Edo period (1603-1868) have armed himself? Discover this and more about the "way" of the samurai in this engaging demonstration.